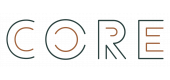 Location & Directions
Experience Berkley Riverfront Living in Downtown KC
CORE's prime location in the vibrant Riverfront area of downtown Kansas City offers a lifestyle of adventure, convenience, and balance. Whether looking to explore the famous Berkley Riverfront Park out your front door or plan your day in the River Market, the Power & Light District, or Downtown Kansas City our location becomes the heartbeat of your daily inspiration to connect to what makes you happy. See for yourself — schedule a tour today!
No route was found for the selected transit mode.
CORE offers direct access to Berkley Riverfront Park and the historic River Market. Our community offers secondary access to Downtown Kansas City, Hospital Hill, NKCH, and the up-and-coming North Kansas City District. Easy access to I-35, I-70, and I-29 facilitates your commute through the Kansas City metro whether you're headed to the Crossroads or West Bottoms.
Area Attractions 
Kessler Park
Bar K Dog Park, Bar/ Restaurant
The Kansas City River Market 
The Kauffman Center for Performing Arts
T-Mobile Center
Historic Downtown with quaint shops, pickleball courts, rock-climbing wall, and more
Area Employers
North Kansas City Hospital
Hospital Hill Businesses
University of Missouri - Kansas City Schools of Medicine (medical, pharmacy, nursing, and dentistry)
Cerner
J. Rieger & Co.